Elevate your brand with the best real estate videography
The eminence of a real estate listing directly reflects the real estate agent or company's worth in the market. With such a vast number of properties for sale, many buyers depend on the online browsing experience to assist them in narrowing down the listings in which they are interested. When buyers click on a listing online and do not get any photos or videos of the property, they will bounce off the page and move to premium quality listings that feature videos and pictures. Real estate videography is essential for ensuring that your property listing appeals to essential buyers and is also impressive, which fuels your callbacks, thereby resulting in fast selling of property.
Real estate is a cherished sector with a revenue of $156.2bn in 2021. With the world rapidly moving towards the digital age where visual information holds the market, the real estate industry must scale up its video marketing. Video marketing is in all rage now, and its supremacy is still going very strong. The end-users and the businesses are feeling the dominance of video content in their marketing campaigns, and the real estate sector is no exception.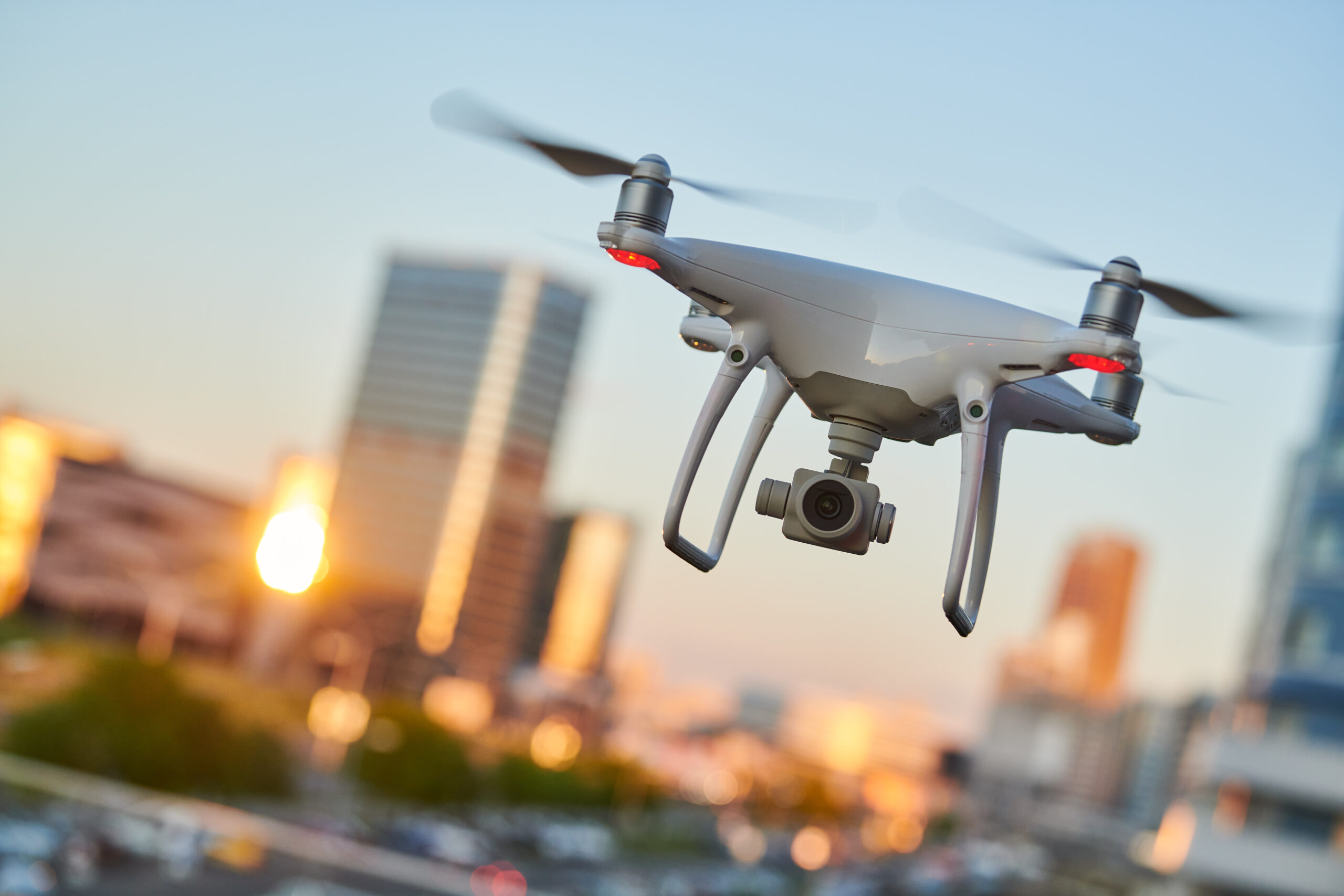 If you are in the real estate sector, your job is to sell and it means persuading people to buy. Unfortunately, even though videography is a powerful marketing tool for real estate agents, it is still highly underutilized. As per the technological survey 2021 by the National Association of Realtors Research Group, about 37% of respondents say they use video in their marketing strategy, and 27% say they do not. And the remaining 35% say that even though they are not using it currently, they are hoping to use it in the future.
For those real estate agents who are still putting off the idea of video marketing, it's now time to start investing in premium quality content for every property you are listing. Still, there is time to be an early endorser in the space and overtake competitors who have not adopted this video marketing trend.
If you haven't started, it's time to get along the video bandwagon for all real estate marketers. If you are still not convinced, look at real estate video marketing statistics in 2021, proving that video marketing has proven enormously successful in all industries.
Real estate videography statistics
Video marketers receive 66% more relevant leads every year and 54% more brand awareness.
Marketers depending on video can grow their ROI 50% more than those who do not count.
Videos outshine social media as they are very engaging and can be easily shared compared to images alone. Video content can assist in generating 1200% more shares when compared with pictures and texts.
50% of buyers look for their new home online.
51% of shoppers use YouTube as one of the significant destinations for doing research.
84% of new house buyers say that their online data is essential for their research.
Numbers never lie. Therefore, all real estate businesses must enhance their video marketing in this age. Prospective buyers spend a lot of time on digital channels while researching their new homes. Make videos to make sure that your content shows up well.
Embrace the power of video and present your properties through engaging clips!
Real estate video marketing is one of the ways to boost your sales as well as engagement by integrating video ads, client testimonial videos, social media videos, and several other videos into entire marketing plans. Some questions that might come to your mind are:
What is real estate video marketing?
Video marketing for real estate is a highly relevant marketing asset when selling property. The benefits include offering a virtual tour that is captured on your smartphone, an overall look at the property that is shot on a drone, or a detailed look as a slideshow. Videos are a great way to showcase your property and every detail about it in a way that photos can't do.
Why is it vital to make some marketing videos for the realtors?
Video marketing has become a vital part of any business sector in the last decade and has become highly popular in real estate. As a result, websites with video content are seeing an increase in search results, which is why their properties are getting sold quickly.
Will it work?
Yes, video marketing for real estate can easily hit all levels of the sales channel. In addition, it can create unbelievable search outcomes and page views. It is one of the dependable ways to enhance the views of your property listings.
Video is one of the influential assets that assist you in selling more property. What makes video so powerful is its flexibility and reach. You can place videos on websites, email campaigns, social media sites, YouTube, etc. But that does not imply that you have to make a double effort to make them. Instead, make it once and then repurpose it to obtain the maximum mileage out of it.
Still not convinced that you require a video for your real estate projects to sell well? Here are a few more benefits of video marketing for the real estate industry.
Benefits of real estate videography
Real estate listings that include video get more inquiries than those listings with no video.
Among all buyers and sellers, a significant percentage of them wish to work with an agent who makes use of video as a part of their marketing efforts.
A lot of house buyers use video for doing research on a specific community, and a lot of them use it for touring the inside of the houses.
Many homebuyers initiate their search for their residence online, and a video assists them with SEO and stands out on a congested search page.
Homebuyers even make use of websites with embedded video during a house search, and many of them think they are helpful.
Links to a page having an embedded video receive more organic search results than those pages that do not have a video.
Integrating video into your online marketing strategy can enhance your lead-generating efforts. But for a video to function as an efficient real estate marketing method, you are required to:
Promote your videos efficiently
So, let's take a deep look at how to create the right kind of videos for your real estate projects and how you can promote it effectively to get maximum leads.
Make the right kind of videos
If you want to create the right kind of real estate video, then you must know about various types of real estate video content you should create and tips to make the right video.
Kind of real estate videos
First, have a look at different kinds of real estate video content that you can create. Similar to the cinema, real estate video has a definite set of distinct genres. Here are some of the main formats and what each of them entails:
A video explicitly designed for accompanying a specified property listing. It must include a property overview or a guided tour of its room, other relevant features, along with additional information such as an address, agent contact details, and size. To enhance the video quality, you can include aerial footage, background music, stock footage, textual overlays, and AR/VR.
It is a video that features testimonials from the previous buyer or seller of the real estate agent or from local business people or any individual of interest. This video should include an adequately edited, helpful testimonial that feels genuine as well as a positive tone. To increase the video quality, you can add Q&A sessions and internal and aerial clips of the property.
Agency introduction video
It is a kind of real estate videography that offers an overview of the real estate agency, how they operate and where they operate, and the reasons why the buyers and the sellers must get associated with them. This video should include professionally addressing the potential audience and offering them all the required information on what makes them different from their competitors and why they must consider getting in touch with them.
A video that showcases the expertise of the realtor helps them in standing out from their competitors. Here the primary goal is to highlight all aspect that will make you knowledgeable in your field while offering your audience all arguments that causes them to select your company rather than your competitors.
It is a video of the real estate agent providing guidance to the buyers as well as sellers on navigating real estate transactions. It should include answers to some of the common questions and relevant solutions to varied issues. To increase the video quality, you can consist of graphics and viewer-submitted questions. For example, purchasing and selling a home is not an easy process. There are several complications, such as when to sell the house, how to generate a standout deal, which mortgage lender to use, etc. Through an advice real estate video, one can efficiently address such kinds of issues. One example is making a video to provide detailed guidance on how to prepare an offer that gets discerned for any hot property listing.
If you are thinking of getting more exclusive listings, then a guided tour video will assist you in getting some potential buyers besides getting the attention of some prospective sellers. It's a fact that a virtual tour will make it very easy for all potential buyers as well as renters to project and obtain a good idea of the property that you are advertising. It also assists in making your audience know how nicely you can promote a specific property.
With a lot of online and social media platforms encouraging videos, educational real estate videos are also gaining popularity. Whether it is buying a house or selling a home, both are pretty overwhelming for customers, and they will unavoidable have any questions about the whole process. By generating educational content, you can give an answer to their questions in a format that is engaging, highly organized, and very easy to understand. This kind of video is essential for those who want to build up their reputation and authority in the market. When you can answer questions in the real estate sector, you can establish your place as an expert for buyer and seller queries. It is also one of the best ways to generate quality leads on YouTube, Instagram, etc.
Appeal to new prospects with perfect real estate videos
So, how can you make use of the video to beat your competitors? Here are a few tips you need to follow for creating the best real estate videos:
Have a basic idea
Before you make any investment in video, you must have a video plan in place. This mainly involves the kind of videos you want to create, how long the video will take, and who will have the maximum advantage. Ensure you have the answer to the following questions before you start:
Who/ what will you feature in the videos?
Who will get the maximum benefit from the videos?
How will this video assist in generating leads?
How long each of these videos will last?
Will you need the assistance of a professional videographer, or will you make videos all on your own?
Once you have the answers to these questions, you can start making your video.
Make use of the most potent medium for video marketing – YouTube
There are various reasons why YouTube is one of the best places for online hosting your video content. Google owns YouTube and is the second most popular search engine across the world. It is highly reliable for video streaming also. Google also identifies that videos are quite harder to create than written content, for which it weighs it differently while determining the web page rankings.
Create the best quality video
The crucial step for achieving video marketing success is making sure you are generating the best quality videos. You might be encouraged to just jump into video and not to worry much about the quality of production. This may be true for some instances, such as while sending video voicemails or one-to-one interaction, but for the real estate industry, all of your marketing videos must look very polished as well as perfect. The real estate industry is primarily about aesthetics. When the property is not pleasing to see, then it's hard to get it off the market.
Share about you in-depth in your brand explainer videos
One of the best places to initiate real estate videos is videoing an introduction. Give a good description of why you are passionate about real estate and how you started your business. These videos must involve some of the properties that will give an idea about the market in which you primarily work. If you select to film the office outside, you can include shots of the surrounding community.
Plan well ahead of time
Real estate videography is not an off-the-cuff strategy that you will bring in together and execute rapidly. It will take time to make plans on the kind of videos that you wish to create, how you will film and edit all your videos, and where you are going to post them. Before diving into video making, strategize properly. Recognize the videos that you want and what videos you require. Then, try to find out how to line up for producing those videos. Finally, create a detailed plan on how you will promote your videos. Never get overwhelmed. Planning helps in bringing all components to come together in a time frame. Carry out some research, meet your team and create a plan for tackling your video goals.
Short videos help in getting more views
Real estate videography must be entertaining and should not require a big-time commitment. According to research, a two-minute video is more effective for getting more engagement.
Make use of the 360-degree videos
While selling something tangible online, it is very hard to show off the beauty of any physical product on a two-dimensional surface. As the real estate industry requires capturing large, multi-dimensional faces, standard video is not enough. This is the place where a 360-degree video comes into play. Such a video experience helps your audience to be fully immersed and make a tour around the space without removing their shoes. Creating such a video might be intimidating, but a professional real estate videographer can assist you with this.
Sell location and lifestyle other than your property
Thinking more than just the property is essential for any real estate marketer. It is vital to keep in mind that the place's location is as important as the features of the property. Therefore, you should not forget to enter details about the location and the lifestyle in your videos. It offers viewers a clear idea of the region they will live in instead of an only house.
Optimize videos for search engines
Like all other content formats, you should optimize the real estate videos for SEO. It is vital to target all crucial aspects of the videos you are creating to rank best in the local search results. This can be done with the usage of hashtags. Videos over social media use hashtags (#) to attract the correct audience. When #affordablecottages or #realestate tags are added to the video description, people who search those terms will be directed to the proper videos.
Include the lead capture forms or the CTA links in your videos
Do you know that in your videos, you can lead capture forms? Because of it, after doing an excellent job of clarifying the suitable job of explaining the service value, you can easily acquire leads on the spot. You can easily convert leads into your clients with nurture-savvy video clips.
Add your agency contact information at the start and end of every video
Include all necessary information to contact you, such as phone number and email, along with the agency logo in the introduction and conclusion part of your video. You can also include a link to the "contact us" page, streamlining the lead-generating process.
Make use of hook titles
While uploading your videos to YouTube, make sure to use hook titles. These titles can act like clickbait tags that will attract people to visit those videos. Once that is done, the content of the video will do the rest. Hence, the script should be tailored keeping those in mind.
Share videos for specific lead segments on markedly created pages
Make a unique landing page for all kinds of videos you are producing. They are the best way to communicate your real estate agent's value prop clearly. It is best to keep these videos brief and entertaining. Also, make sure these videos drive viewers to take specified action on the landing page as their following action.
Generate a promotional video that gives an introduction to your business
Even though your audience craves videos that address their interest, questions, and requirements, you still have to make videos that promote your services. You can include a high-quality introductory video on the homepage of your website to offer your visitors a lively and visually attractive way to learn more about your services. Ensure the video is short and motivates viewers to explore more about your website, your services, and the region in which you have specialized and browse accessible properties.
Offer video tours of your properties that are famous in the market
Prospects not only want to learn about you and your services but also want to see every detail about available properties. As because listings with video get more inquiries than those with no videos, therefore it's worth shooting footage of your properties.
Make a series of small advice videos featuring some quick tips
List down the written content of your website along with frequently asked questions that you have been asked by your prospects, and then put the answer to these questions in the video. Make these videos casual, which you can shoot in your car or office or whatever setting you are comfortable with. Here, you aim to inform and ease your prospect's mind by sharing the required knowledge.
Create an advertising budget so that you can expand your video awareness
The video content you create can be repurposed into a digital advertisement. At first, videos are prevalent with your audiences depending on the engagement rates on sites such as Facebook and YouTube. Then you can also try your hands on paid platforms like Facebook Ads or Google Adwords to make sure that all your ads are being observed by audiences who have a high chance of becoming your clients.
Now when you have an idea of how to create a good video by knowing about various kinds of real estate videos and essential tips, it's time to move to the next section.
How to promote your videos effectively?
Now when you are done with the creation of your real estate video where your properties look great, the seller is content, and you are all set to list online, you must know what you should do to promote your real estate video effectively. How to ensure that the right audience sees your video? Well, here are a few ways to promote your videos to get the best outcome:
Cover all bases: Make sure to upload your real estate marketing video wherever you have placed your property listings. Some of the familiar places include domain.com.au, realestate.com.au, along with the website of your agency.
Social media: Share your videos on all social media platforms such as Instagram, YouTube, and LinkedIn pages. If still, you don't have a professional social media page, then make one. They are great supporting tools for promoting your videos and reaching out to your network.
Email link to your database: Give a boost to your email marketing practices by adding links to real estate videos. For example, if you have testimonials or agent profiles, link the marketing videos as part of your email signature.
Involve your team: Do not forget to involve your team while making the promotion of your videos. Teamwork helps in getting better and fast results.
Sponsor your videos: Sponsored posts are a good form of advertising that you can use to target a specific audience or build awareness. By heightening your video post or generating a video ad, you can enhance video views and get new leads. With the high use of social media, many properties are now getting sold through a social media campaign.
Add QR links to your video: Showing off your property is not only limited to online. The use of QR codes is now a new normal. You can put a QR code that links to your video on print materials, signboards, and press ads. It is effortless to create QR codes through several websites.
Add share buttons at the bottom of your real estate marketing videos: With share buttons, it is effortless for others to share your real estate marketing videos. When it is easy to share, people are more likely to share it, and eventually, it's easy to gain more viewers.
Hire an authentic real estate videographer: If you make and promote your real estate videos, that will definitely save your money on a short-term basis, but that might cost you more in the long run. Here are a few primary reasons why hiring a professional videographer is beneficial:
You receive what you pay: When you hire a pro, it gives you a good return on your investment. However, learning skills for doing videos from scratch might not be the best use of your time. Take into consideration the learning curve for making a pro real estate video that stands out best against your competitors.
You get videos that reflect your work quality: Lest you are a film major in your college, it's not possible to bring that wow factor in your video. However, paying a professional videographer to make a quality video will surely impress your buyers, and most likely, your property will get sold quickly and at a high price.
New potentials: When you hire a professional, it opens the door to limitless possibilities. The videographer has all gear and knowledge because of several years of experience. They usually come up with some fresh ideas that will make your video attractive.
Everyone is doing it: If your competitor has hired a professional to make a video and you are not, there will surely be some significant difference in video quality. Videos made professionally make a powerful impression, no matter whether you are using them for selling a house or for recruiting new clients.
So, follow all these essential tips for promoting your real estate marketing videos and enhancing the efficiency of your property marketing campaign. Keep in mind that the more people see your video, the greater the chance of getting more leads. This, in turn, enhances the chance of a high selling price.
Stand out and sell more with good real estate videography
Real estate videography can assist you in standing out among other realtors, making strong connections with good home sellers and buyers, and selling more properties. Because of this, real estate video marketing is more popular than ever, and the whole sector is not showing any signs of degrading. So, suppose you are a real estate agent/marketer/seller who wants to boost your real estate business and develop a strong connection with potential buyers. In that case, it's time to develop a real estate video marketing strategy for your brand.
Using real estate videography is a necessity rather than a choice as now many users rely on video. Opportunely, because of high versatility, there are many options to start making videos that fit your brand and personality. By making use of the above knowledge and tips, you can quickly establish a video marketing strategy for generating more leads.